Sandi Russe Design
by Sandra Russe
I offer beautiful one of a kind pieces of wearable, hand crafted and designed jewelry. I hand pick the most becoming precious, semi-precious stones and pearls for my pieces. I love to mix colors and textures to give a unique look and feeling to the jewelry.
Host a trunk show
Receive host or hostess gifts and earn jewelry. Call Sandi for more details.
Call Now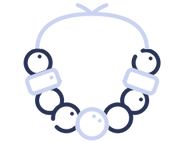 Hand Curated Selection
New arrivals hit our site daily. We own every item on the site and currently carry over 1000+ items.
Explore Collections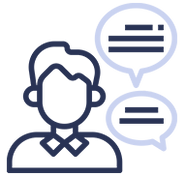 Chat with an expert
Question or concern? Not sure what to get? Facing Difficulties buying a piece?! Our team is here to help!
Contact us
I am drawn to the unique designs and gorgeous statement jewelry of Sandi Russe and have acquired a number of her pieces over the years. I feel beautiful and well-dressed wearing her necklaces and earrings and I always have people asking me where I got the pieces I wear. Her casual pieces go anywhere, and I am rarely seen without one of her silver necklaces. Her style has created my style and I love the way that works for me.
I love & wear Sandi's gorgeous necklaces weekly! She uses colorful, high quality gem stone beads for her unique & tasteful designs. Her necklaces lie comfortably around my neck & are stunning.
Sandi has this capacity to pick stones with high energy to create combinations that enchance their beauty and clairty. Her metal work weaves the gems and minerals together, augmenting their inherent qualities. When I wear her jewelry, I get many compliments about the beautiful pieces of art. Her work is lovely and that of a true artist.